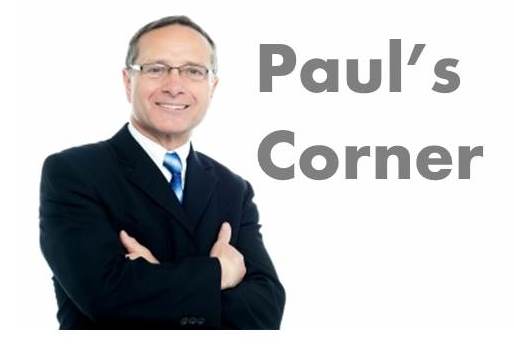 I am always being asked questions about this exciting business opportunity.  Here are some answers to the most commonly asked questions. Click on a subject heading below to view questions and answers relating to your selection. Links throughout the answers will guide you to further information on our website or from other sources.  Should you have any further questions, please consult our Contact Us page.
To search the Frequently Asked Questions (FAQs), enter your search terms or questions in the search bar on the upper right hand side of this page.
Who is Partner In VoIP?
PartnerInVoip is a privately owned and Managed Service Company that is a leading provider of Secure Hosted PBX and ITSP services.  We offer a carrier grade, cloud based platform specifically developed for Service Providers, Resellers, Entrepreneurs or any organization looking to offer Voice over IP services to their customers while wishing to maintain their brand identity.  PartnerInVoip is built on reliability, quality service, security, redundancy, scalability, and state-of-the-art functionality. PartnerInVoip is the easy, inexpensive answer to entering into the rewarding and profitable Hosted PBX, ITSP, and SIP Trunking market.
Why Hosted PBX?
In the corporate, enterprise and government market place, traditional PBX telephone systems have dramatic costs associated with them, both in terms of operating and maintenance costs.  Simple changes like adding, moving or changing an extension can have substantial costs involved with outsourced maintenance contracts. Hardware support contracts only add to the overall expense.  Fast growing companies you can end up spending even more capital they need to expand and grow.
By using a hosted PBX, you can expand, restructure, and move locations at any time.  Those that work from home, offices in different geographic locations, or even in other countries, all communicate and connect to the same servers at PartnerInVoip.  You "plug or unplug" and move phones whenever you like.  All you need is a high speed Broadband connection.
How long is your Partner contract for?
Our agreement with you is month-to-month. There are no long term contracts with PartnerInVoip. We realize that we have to earn your trust and work constantly to keep it.
What support and training do you provide?
We realize that each Partner Reseller comes in with different levels of expertise and abilities already part of their existing company.  PartnerInVoip has a complete On-boarding program that provides step-by-step guidance, information, training at PIV University, and white labeled marketing materials.  We will even partner with you to jointly develop a complete business plan.
Where do I purchase equipment wholesale?
We've got that covered. There are hundreds of service providers out there, and they all want your business.  Picking the right service provider in all the different categories, can be a bit overwhelming, especially when faced with VoIP technology jargon and numerous different options.  That's why PartnerInVoip is here.   We have already done all the hard work, interviewing, testing, and negotiating the best prices with some of the best service providers for you to choose from. Our quality, experienced, low-cost Certified Service Providers are dedicated to your success.  We have worked with these companies for years and consider them part of our team
Do I use my own capital to buy equipment?
That is up to you. We have 2 options to provide the equipment and services your Customer needs. You can, of course, purchase the equipment wholesale directly from our Service Providers, and pocket the difference. Or, as an option, we can purchase the equipment and services for you (same price) for a fee, which you can either pay or roll into the price you charge your Customer.
Is your platform CALEA compliant
Yes, we are fully compliant with the Communications Assistance for Law Enforcement Act (CALEA) in the United States allowing equipment, services, and facilities to be modified to ensure they are able to function with authorized electronic surveillance.
Is your platform 911 compliant
Yes, we are fully compliant with 911 emergency service requirements within the United States on all devices tied to the cloud VoIP platform.
Can the system be used in call centers?
Yes, we are one of the few companies that have software that can support the complex integration required for call centers.
What services does Partner In VoIP offer?
Our core services:
• Hosted PBX allows you to offer virtual PBX services to your customers.
• Hosted ITSP allows you to offer telephone service to residential and consumer markets.
• SIP Trunking allows you to offer long distance and international calling to businesses with either a legacy PBX or telephone system. It can also be utilized with newer IP PBX systems.
• Hybrid Solutions Mix and match your current phones with new VoIP units.
How do I get Paid
Once you are a Reseller with PartnerInVoip , your business is owned and operated by you under your brand. We are there to support you.  But, you will have full control over prices, margins and costs. You simply purchase everything wholesale for your Customer, complete the installation and we will bill your Customer for you, under your brand name.  Of course, everything is accessible to you in your Partner Account Control Panel.
We also have an option where we will purchase the equipment and services for you and then recapture that cost, plus our fee, when we bill your Customer.
Can I have Resellers working for me?
Yes, one of the premier features of PartnerInVoip is the multi-level billing engine.  In effect, you give your resellers or distributors the same service we gave you; they simply mark up your prices for the same service.  The billing engine keeps complete track of what they sell and what you make.
They will also have the ability to log into their system and see all the information that pertains to them and their customers.  You can filter what they will be allowed to have access to.
Do you provide billing services?
Yes, in fact, that is one function you will never have to worry about as a PartnerInVoip Reseller.  Under your name, we do everything for you including invoicing, billing, collecting, and ensuring payments all go to the correct place on time.  This eliminates the huge administrative and accounting burden of managing the thousands of tax code payments required in the complex telephony industry.  You, of course, will always have complete access and information, including reports, etc. through your Partner Account Control Panel.
Yes, we will even include VoIP services and equipment on your customer's invoice, that you provided them, that did not come from us or any of our Certified Service Providers.  We know it is important that everything be on one bill.
Will I need to add staff?
Generally, No!  Since the only thing you will need to do is market, sell, install, and service, most companies can integrate the PartnerInVoip program into their existing personnel workload by simply filling in what is usually "down time".  That's the beauty of it.  However, if you want to be aggressive with your marketing and sales, you might consider adding additional sales team members.  But, that is entirely up to you.
Will my customers see Partner In VoIP?
No. Because everything is white labeled, your customers will only see your brand name and logo.  They will not even know we exist, including our billing process.
Can customers log into their system?
Yes, all your customers will receive a username and password that will allow them full access to any information pertaining to their service.  With our system, you can also decide what functions they will have access to.
Are there any Fees required?
No, we do not charge our Partners any signup fees or monthly service charges.
If you have a question that I didn't answer for you here, please send us your question below and we will get back to you right away.
Or, you can call us at (407) 965-3889