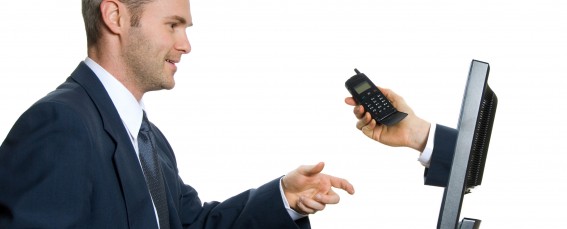 Mobility and Uniformity  As we become increasingly more mobile, and remote work becomes the standard operating procedure, companies are looking for ways to keep their team tied together even when they are physically apart.
Mobile Phone Office  With our platform, everything can be pushed from your office system directly to your mobile phone so that it literally becomes your traveling VoIP system. Never miss a call wherever you are.
Call forwarding  Most companies usually have multiple extension numbers, depending on the number of departments or employees with their own assigned extensions. Calls usually go through the main phone line and then get redirected to the assigned number using the call forwarding feature. You can adjust the settings, like the number of rings before being forwarded and the numbers according to priority of forwarding. All of these can be set on the web based portal that comes with your VoIP subscription.
Personal Assistant VoIP as Your New Shadow. It's called, "Presence Management". If you let it, VoIP presence will stick as close to you as your shadow. It uses Internet technology to pinpoint your exact location and push incoming calls to your position. For example, you may have to leave your office to go talk to an employee downstairs and forgot to set your settings to forward calls to your cell phone. While you're talking with your employee, you share a recent Email with him from your Smartphone. VoIP instantly detects the network activity from your Smartphone and pushes an incoming call from your office directly to your phone. It's that easy.
Think of VoIP as Your Global Assistant. VoIP Presence is amazing for managers that work in large facilities or multiple locations. The feature can track you beyond your facility's walls and even work at any of your company's locations around the world. It can also receive localized instructions from you based on your location. For instance, you can program VoIP to take a message if you are in the restroom or conference room. It doesn't get any more convenient than that.
It may be hard to believe, but no matter where you are, VoIP can find you. The key here is to make your technology work for you and with you to help accomplish your goals. The potential for VoIP Presence to aid you in business is worth looking into. Imagine never again missing an opportunity simply because you're out of the office.
Traveling & Forgot Your Phone Feature  With PartnerInVoip, you can use someone else's phone to use your VOIP connection. Just to walk up to any telephone instrument in any office, or borrow a cell phone, and dial a couple of numbers on the keypad ("log in"). That telephone then temporarily assumes the configuration of the telephone line in your home office. By assuming your telephone number, your list of speed dial numbers, and your intercom settings, it becomes a temporary substitute for your VOIP phone in your office!
Follow Me is very useful feature, especially if you don't spend that much time inside the office or at a desk. This is a hybrid call forwarding feature. You can set numbers wherein the calls to your extension will be forwarded. You can turn this feature on and off without the need to log in to your web based portal. All you have to do is punch in the code assigned to the follow me feature to activate it. Deactivation of Follow Me is the same process.
Call Parking  This feature allows you to put a call on hold at one telephone set and continue the conversation from any other telephone set anywhere in the system.
Just close this page when you are finished.  Your original place on our website is still open.