What Partners Really Want
Here's a recent independent study from SPC International (SPC) outlining the key factors everyone looks for.  SPC is one of the more recognized resources for IT business-building information and resources.  One of their specialties is their research reports that provide solid information and help businesses better understand the market and avoid costly mistakes.
Here is one of their Survey Reports titled "What Partners REALLY WANT from their Vendors".  The Survey was conducted in March 2014, with a 24 hour data collection period, with 227 Managed Service providers and VAR's responding.  Read the whole study  Listed from most important to least importance.
Sales and Support
Lead Generation
Business Improvements (Training)
Low Partnering Costs
Channel Only Sales (No direct sales)
Marketing Collateral
Marketing Development Funds (MDF)
3 Typical Companies That Can Benefit
Copier Company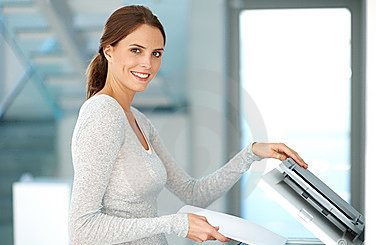 The Copier organizations, are accustom to 'enterprise' sales, they understand monthly recurring revenue, sometimes referred to page count, scanning and storage solutions.  They are skilled at financing, and most important they have the contacts in the right place. Often it's the same people that make the decision on copiers make the decision on phone systems.
For these reasons, these organization typically sell systems from 50 to 500 stations.  The MMR often from one client will be close to what the MMR is in their core business, Copiers and Clicks.  Copier organizations often refer to their internal IT staff as an necessary expense, by adding VoIP is one big step forward to transforming the IT staff a profit-center.  This is accomplished by evaluating the customers internal and external network infrastructure, and performing upgrades to support VoIP.  
IT/MSP/VAR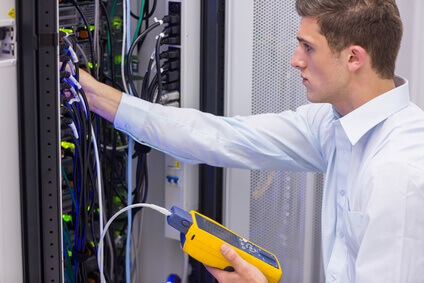 The IT Vendor has a distinct immediate benefit of adding VoIP to their existing technical portfolio.  They are offering other IT services, and have the ability to replace the incumbent IT vendor, and the ability to increase the 'stickyness' to their existing customers.
The more services you can offer a customer, helps ensure that they will stick with you, even in times of troubles.  Not only does the immediate project revenue (generated by bring up the VoIP compliance) but also the benefit of the high monthly residual revenue made that is often a better margin than that of Managed services.  When increasing your MRR (monthly recurring revenue) increases the value of your partner companies.
Adding VoIP to your product offering is as important, and the SAME DECISION Process, as offering services like remote monitoring, hosted web sites, hosted email, backup solutions, storage solutions, application web servers, etc. These technologies depend on Internet (WAN) infrastructure and internal Local Area Network (LAN) Infrastructure.  
Phone System Integrator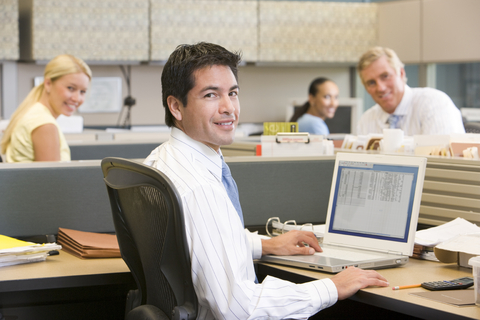 These organizations are the traditional phone system sales guys, they sell systems, form large phone manufacturers like Mitel, NEC, ShoreTel, Allworx.  These manufacturers have all come out with a hosted VoIP platform, to try to compete with the Hosted VoIP platform, ONLY out of necessity.
The non-proprietary Hosted VoIP platforms, go against their core business.  These companies have traditionally sold a "box" that is installed in a closet at the customer premise, and provided the phones that only work with that box in the closet.  They 'bank' on the life cycle of a premise based phone system to be 7 to 8 years.  They have released, what is called a hybrid system, to protect the sale of the box. The hybrid system would still require a box to be purchased, but it can be installed at the customer premises or even at a secure internet facility (Co Location Facility), and still purchase the phones from the manufacturer, because they work together better!
The Hosted VoIP provider is able to take the "Best of Breed" hardware and software to customize the solution for the customer, by the way sometimes using equipment form proprietary vendors, like Cisco and Mitel, and utilizing cell phone carriers and equipment, like Verizon, AT&T, Sprint, Apple, LG, Samsung.  For these reasons and more the large phone manufacturers are losing 20% of their market share not to other large phone manufacturers, but to the Hosted VoIP market.
We provide these vendors to present an option of the traditional to VoIP, and equip them to inform the customer on the pro's and con's of each system, protecting the sale from going to a competitor. We vibe out partners, the ability to be the "Trusted Advisor" to their clients
When choosing a company to partner with, it is critical to ensure that they have the best information, structures, hardware and support to make you a success.  We have researched the primary things that individuals and companies ask for when looking a company, and have build our processes and platforms around those needs.
With PartnerInVoip, you have come to the right place.  If you're an IT Company, a phone systems provider, or a copier company, we can show you how to leverage your existing company by adding and owning your own customer base and increase your revenue stream.  You need PartnerInVoip to show you how to take control and learn the secrets of the carriers, the VoIP business, and build your business value.